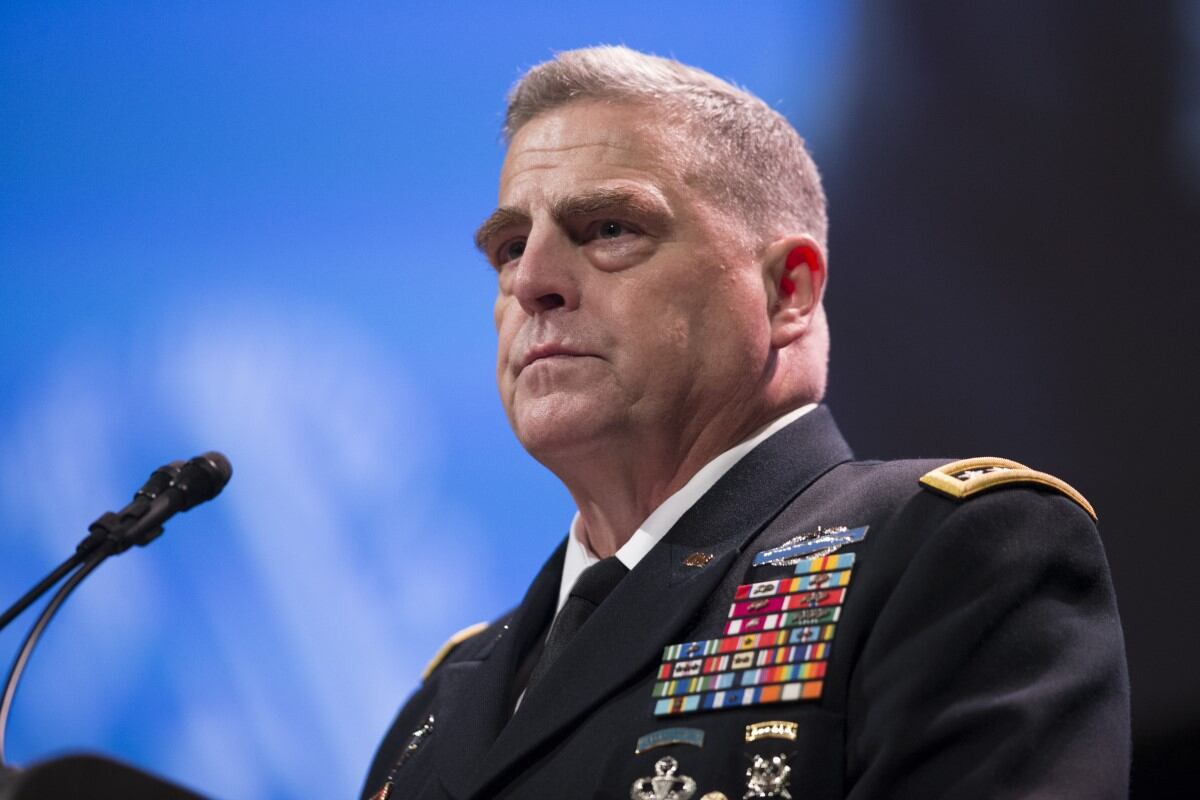 "I can give you a little hint: It will have to do with the Joint Chiefs of Staff and succession".
The Joint Chiefs of Staff serve as the executive branch's top military advisers.
President Donald Trump officially announced he will be nominating Army Chief of Staff Gen. Mark Milley to serve as the next Chairman of the Joint Chiefs of Staff on Saturday.
Speaking to reporters on Friday, Trump hinted an announcement related to the Joint Chiefs of Staff was forthcoming as he unveiled other picks - William Barr for attorney general and Heather Nauert for United Nations ambassador. "Date of transition to be determined", he tweeted. While serving as the Commanding General, III Corps and Fort Hood, he deployed as the Commanding General, International Security Assistance Force Joint Command and Deputy Commanding General, U.S. Forces - Afghanistan.
More news: Good and bad in Ballon d'Or twerking uproar
Milley commanded troops during several tours in Iraq and Afghanistan and has served as the Army's top officer since August 2015. He also worked to improve the Army's readiness.
Trump will attend the Army-Navy football game on Saturday afternoon. House Armed Services Committee Chairman Mac Thornberry, R-Texas, praised the nominee's "direct, insightful military assessments based upon his intellect and years of experience".
Milley must be confirmed by the US Senate.
Milley also served as a Green Beret, one of the US Army's most elite teams.
More news: Sandra Oh and Andy Samberg to Co-Host 2019 Golden Globe Awards
He also served as deputy commanding general of US forces in Afghanistan.
Milley made the early decision to charge Bergdahl with desertion and misbehavior before the enemy.
Mr. Trump re-nominated him in 2017 for a second term.
Milley interviewed with Trump for the position on November 14 for more than an hour, according to another source.
More news: One Marine rescued, 6 missing after planes collide off Japan
The other members of the Joint Chiefs are the heads of the Army, Navy, Marine Corps and Air Force, and the head of the National Guard.