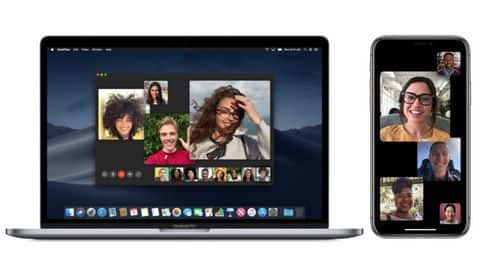 The update brings with a list of enhancements including support for Group FaceTime and 70 new emoji for the iPhone and iPad. With this feature, iPhone XS, iPhone XS Max, and iPhone XR users can use a nano SIM and eSIM to get dual SIM functionality, letting them get an additional cellular plan without using a second SIM card.
Group FaceTime is integrated into the Messages app, making it easy to start a Group FaceTime right from a group iMessage chat. Apple didn't explain why this planned feature had been delayed, but promised it would appear "in a future software update later this fall".
More news: Machado's first World Series one to forget for Dodgers
9to5Mac also reportedly spotted Bharti Airtel India's Tweet where the telco responded to a user's tweet asking about the availability of the e-SIM support in the 2018 iPhones.
The iOS 12 brings a smart manager that's built-in - iCloud Keychain, which lets you opt for a stronger unique password every time you sign up for a new service (suggested by the program), and syncs across all your Apple devices. The interesting thing about the new feature is the iPhone can track facial motion and automatically recognise them active speakers and brings to the forefront of the group chat.
More news: Aussie politicians share moving tributes to victims of USA synagogue shooting
As always, you can find the iOS update by going to Settings followed by General and then selecting Software Update.
iOS 12.1 adds over 70 new emoji, including people with different hair colours such as red and grey, as well as bald people. "A simple tap also brings a participant front and centre", Apple added.
More news: China denies Trump spying report, suggests change of phones
Most importantly, Apple has confirmed that the Group FaceTime session, be it one-to-one or multi-person, all are fully encrypted end to end so that they remain private and viewable only by the participants. These include real-time depth control in the camera, letting iPhone XS, iPhone XS Max, and iPhone XR owners adjust the bokeh of a Portrait Mode photo before you take it. Earlier, it was possible to control the depth of field only post-capture. Instead of actual dual physical SIMs, dual SIM support for the iPhone requires the use of a digital eSIM which is widely supported by U.S. operators but not in Malaysia. There are also emoji for Asian culture including a new emoji for moon cake, angpow and the nazar amulet.