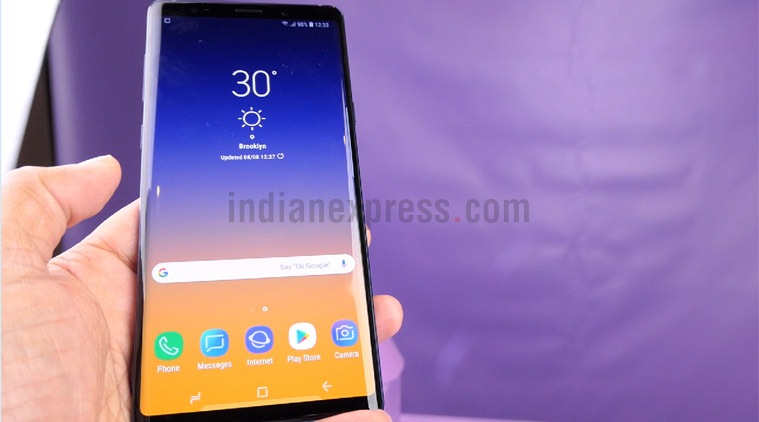 Called "A Galaxy Event" and held on 11 October, the only official clue to what the device might be is the strapline "4x fun".
Just two months out from the launch of the Galaxy Note 9, Samsung is already teasing another device unveiling. Some sources also suggest that four-camera in the Smartphone here means the camera may give up to 4X optical zoom. In its tweet, he said, "4 Cameras on new Galaxy.", followed by another tweet that confirmed that the device will be named as Galaxy A9 Star Pro. The expectation is that this will be part of the Galaxy A series from Samsung, though the invite explicitly does not say Galaxy A series.
More news: MEPs back sanctions against Viktor Orban's Hungary over migrant policy
Samsung's plans are to introduce a 13-megapixel telephoto lens to complement a heavily upgraded primary camera that has 12 megapixels. Gearing up for another launch, the chaebol has now posted an invite about "A Galaxy Event", scheduled for October 11, 2018. We can expect something even more expensive if the rumors about a limited edition Galaxy S10+ with 5G tech turn out to be true. Samsung already launched the Note 9 to cap off its premium lineup, and unless the fabled folding phone actually makes its debut, that should be it for 2018 Galaxy flagships. Nonetheless, the upcoming phone is supposed to offer "more ways to express yourself than ever before". This leads us to believe that the announcement could have something to do with cameras - either in its phones or its burgeoning mirrorless camera line. One theory is that it could be Samsung's long-rumored foldable phone.
Of course, you need to envision the frame in advance to get a better shot as we failed to find the right angles to get the best results using the S Pen.
More news: Jurgen Klopp slams Gary Neville's Champions League advice
Of course, all of this is speculation at this point and we recommend you to take everything lightly.
More news: Del Potro backs Djokovic to break Federer's Grand Slam record