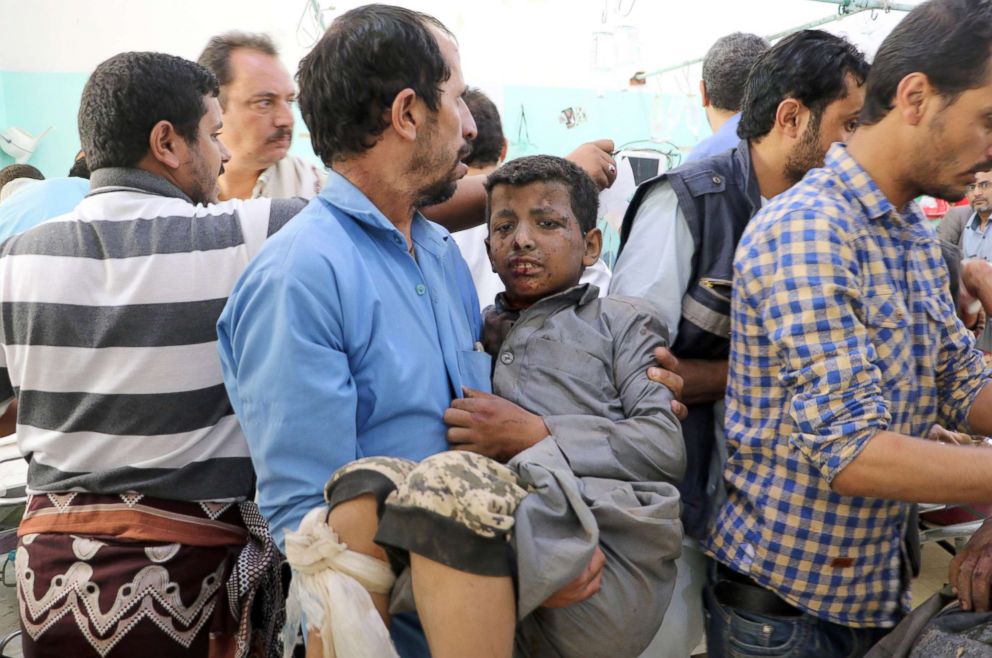 Dozens are dead and wounded after an airstrike hit a bus carrying children in northern Yemen Thursday, according to the International Committee for the Red Cross (ICRC) and eyewitnesses.
The western-backed coalition fighting the rebel Houthi group in Yemen said the air strikes on Thursday targeted missile launchers used to attack the southern Saudi industrial city of Jizan, which killed a Yemeni civilian there, according to the state news agency SPA.
He said additional supplies were being sent to hospitals to cope with the influx. "Our noncombat support focuses on improving coalition processes and procedures, especially regarding compliance with the law of armed conflict and best practices for reducing the risk of civilian casualties", the statement said.
Yemen's Houthi-run Al Masirah TV said that some 50 civilians had been killed and over 70 wounded in an airstrike that hit a bus, majority were reported to be young children.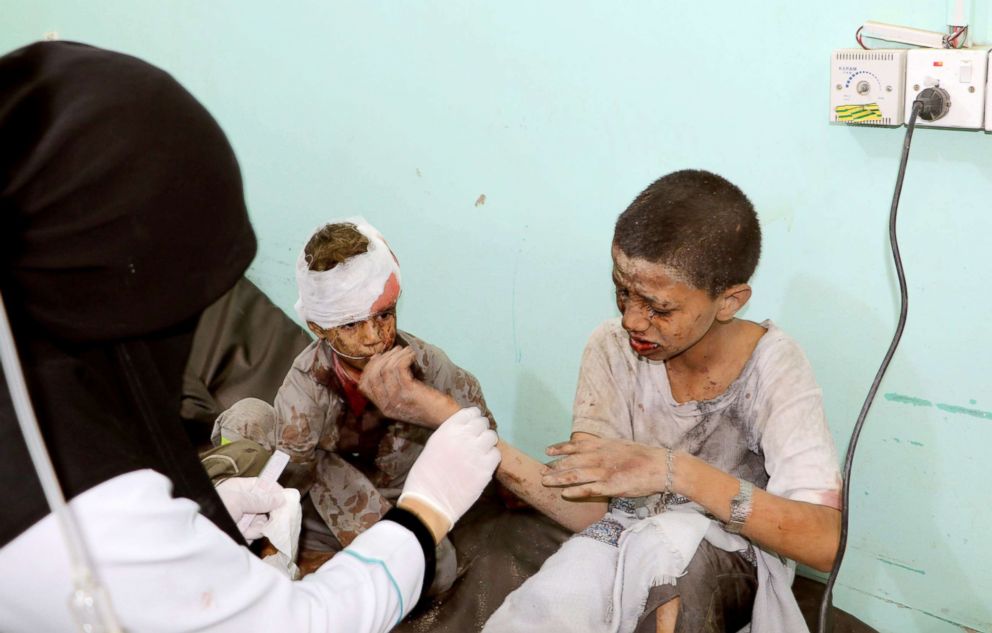 Naif Rahma /ReutersA doctor treats children injured by an airstrike in Saada Yemen Aug. 9 2018
Geert Cappelaere, the UN Children's Fund regional director in the Middle East and North Africa, said the children were "reportedly under the age of 15".
Last week, Yemeni medical officials said the coalition conducted airstrikes in the rebel-held port city of Hodeida, killing at least 28 people and wounding 70.
He stressed that the Houthi leaders and terrorist elements responsible for firing ballistic missiles and targeting civilians will be targeted as part of the coalition efforts to prevent terrorist elements from harming regional and worldwide security.
Saudi Arabian spokesman Col.
More news: 'These Robes Make Me Human': Manafort Judge Apologizes to Prosecutors for Behavior
In March 2015 Saudi Arabia and other Arab states intervened on against the Houthis, and are continuing to do so.
Coalition spokesman Maliki confirmed the strike had hit a bus, telling AFP "the elements inside the bus were Huthi combatants".
Images broadcast by Houthi media showed scores of bloody children, some still wearing their backpacks as they were loaded onto stretchers.
The United States and other Western powers provide arms and intelligence to the alliance, and human rights groups have criticised them over coalition air strikes that have killed hundreds of civilians at hospitals, schools and markets. He also accused Houthis of using kids as "tools and covers for their terrorist acts".
More news: Hamas leaders to meet in Gaza amid Israel truce reports
Al-Malki insisted Thursday's attack carried out in Saada is a "legitimate military action" and is "in accordance with worldwide humanitarian law and customs".
More than 10,000 people have been killed in three years of war, according to the United Nations.
Ahmed Awad bin Mubarak, Ambassador of Yemen to the US and Permanent Representative to the United Nations, reportedly said Iran was able to increase "its military and financial support for the Houthi rebels in Yemen" following the implementation of the JCPOA under former President Barack Obama. There was no immediate comment from the Houthis in response to the coalition allegations.
The Iran-aligned Houthis regularly fire into Saudi Arabia and have targeted its capital, Riyadh, with ballistic missiles.
More news: Bills GM says no guarantees for newly-acquired Corey Coleman