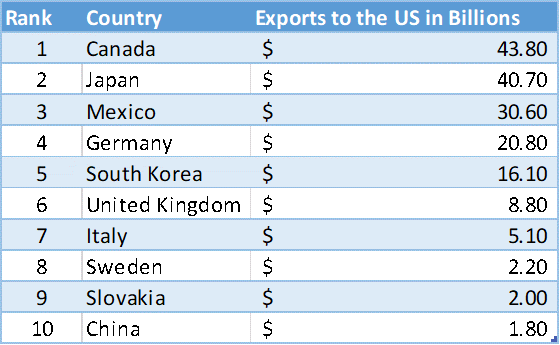 The team's arrival comes just a day after the United States surprised Beijing by announcing that it will move forward with a tariff of 25 percent on $50 billion worth of Chinese imports and unveil investment and export restrictions on hi-technology. A final list of affected goods will be announced by June 15 and the tariffs will be enforced shortly afterwards. Trump said last month the ban threatened too many Chinese jobs and he wanted to get the company back in business.
The United States is also preparing to implement investment restrictions and export controls meant to restrict access of Chinese people and companies to American technology.
Citing a document issued by the Trump administration in December, the official said the USA government would consider restrictions on visas for science and technology students from some countries. She said that China doesn't want a trade war, but it isn't afraid of fighting one.
Trump has vacillated in recent weeks on how hard to push Beijing over issues such as tariffs and intellectual property.
More news: Troops repel surprise attack by ISIS on government building in Kabul
After Beijing promised to retaliate in kind to any duties, the president raised the ante to slap tariffs on an additional $100 billion in Chinese goods. In particular, despite a tentative easing of trade tensions, the White House still seems resolved to block the "Made in China 2025" plan to make the nation a technology-driven industrial power through leadership in aerospace, industrial robots, software and semiconductors, among other things.
That comes after Mnuchin said that the USA and China trade tit-for-tat was "on hold" after the two nations agreed to pause tariff threats earlier this month.
"We will counteract whatever comes our way, and if the United States insists on acting recklessly, China will inevitably adopt firm and forceful measures". "Right now, we have agreed to put tariffs on hold while we try to execute the framework".
Trump said last Friday he had reached a deal to keep ZTE running, rolling back some penalties in exchange for security guarantees - infuriating Democrats and some in his own party.
More news: Ukraine Staged Murder of Kremlin Critic Arkady Babchenko
Trump has faced a backlash among lawmakers this month after announcing he would soften USA sanctions on the Chinese telecoms equipment maker ZTE, which neared collapse due to an April ban on purchasing crucial U.S. components.
A list of potential tariff targets has already been published by the United States trade representative, which mainly includes intermediate goods used by companies to make other products as well as some consumer goods such as televisions. "But the president must stick with it and not bargain it away".
While US tariffs would have a direct impact on China's economy, such uncertainty would likely have an even greater indirect impact as it came to affect consumption, investment confidence and financial markets, he explained. The Treasury has presented its findings to the president, but its conclusions haven't been made public.
White House National Trade Council Director Peter Navarro is contradicting Treasury Secretary Steve Mnuchin's assertion that the USA trade war with China is on hold.
More news: Body of missing Guardsman found in flood-ravaged Maryland