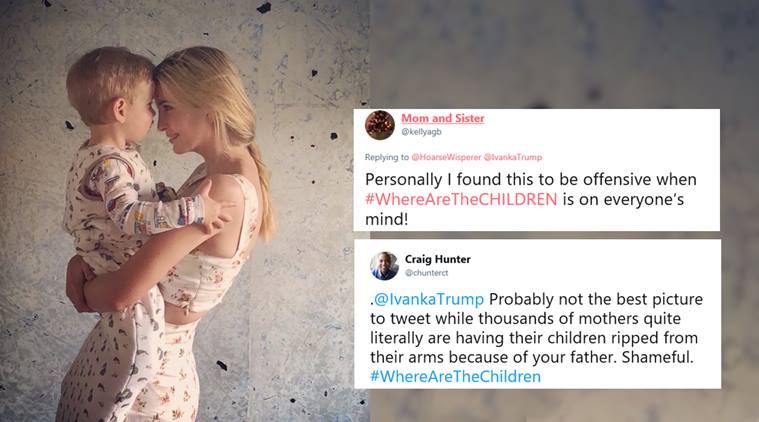 The Trump administration has come under criticism for its policy of separating migrant children from their parents at the border, reversing a previous practice that families who cross the border seeking asylum were often released together into the USA while their cases are pursued. Activists who shared the Obama-era photos, intending to shame Trump, include Shaun King and Linda Sarsour.
That legal standard is still in place, and it means that children can not be held in detention centers for more than 72 hours - even if they are with their parents, said Leon Fresco, former deputy assistant attorney general in charge of the Office of Immigration under President Obama. Dems must agree to Wall and new Border Protection for good of country...
"These activists have used precious resources and energy to target the Trump administration, which of course, we should", Baraka said. "If you don't want your child separated then don't bring them across the border illegally".
White House chief of staff John Kelly told NPR's John Burnett earlier this month that "the children will be taken care of - put into foster care or whatever". "So, if we do our duty and prosecute those cases, then children inevitably for a period of time might be in different conditions".
More news: Sleeping in on weekends may extend your life, new study finds
As if to emphasize the pettiness of the attack, Westwood remarked that "it's not the first time that Ivanka Trump has been accused of insensitivity on social media". One particularly disturbing image showed two children sleeping on mattresses on the floor inside what appeared to be a cage. The caption references United States efforts to process 47,000 unaccompanied children at the Nogales centre and another one in Brownsville, Texas.
It's unclear why they resurfaced on social media, but Trump took to Twitter Tuesday to condemn Democrats for spreading false information about immigration.
The history is complicated, and it goes back to 1997, when the federal government, under former President Bill Clinton, settled a lawsuit that dictated how unaccompanied minors must be treated while in US custody.
-"This is happening right now, and the only debate that matters is how we force our government to get these kids back to their families as fast as humanly possible".
More news: NHL Announces 2018 Stanley Cup Finals Will Open With Lil Jon Performance
As for the almost 1,500 "lost" children, it turned out that the children entered the country as unaccompanied minors and were placed with sponsors who had possibly " gone off the grid " to reduce their deportation risk - not that the Trump administration had randomly misplaced them.
The phone calls revealed that the majority of the children were still with their sponsors. It turns out that majority were processed during a sudden surge in unaccompanied minors at the southwestern border in 2014 and placed with family members and other sponsors who already were residents the United States.
While Democrats blame Trump for the policy, and Trump has pointed the finger at an unspecified Democratic law, Fresco said the Flores v. Reno settlement is a major, overlooked factor that led to the current situation.
The Trump administration will soon begin fingerprinting parents claiming custody of children who entered the United States illegally without an adult relative, officials said on Tuesday, prompting criticism that children may be abandoned by those who fear being identified and deported. Yet for that simple act, which has been routine in the past, migrants without documentation will be referred for prosecution and separation of parents from their children under a new "zero tolerance" policy declared by Trump's attorney general, Jeff Sessions, even if they're desperately seeking refugee status.
More news: State of emergency declared as Baltimore devastated by floods
A 2008 law, passed unanimously by Congress and signed into law by President George W. Bush, says children traveling alone from countries other than Mexico or Canada must be released in the "least restrictive setting" - often to family or a government-run shelter - while their cases slowly wind through immigration court.