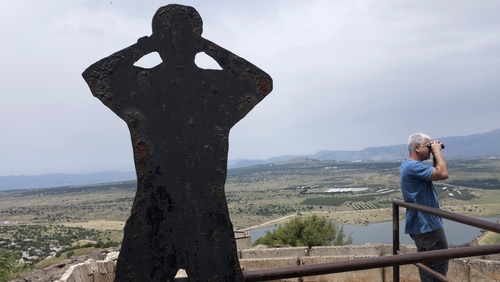 UK Prime Minister Theresa May has reportedly told Iran's moderate President Hassan Rouhani that Britain and its European partners remain committed to ensuring that the nuclear deal with Iran remains in place and that Tehran must continue to meet its obligations under the pact, a pledge that both Rouhani and Foreign Minister Zarif said Iran plans to keep.
"We are talking about solutions to keep the deal alive", she said, adding that measures would seek to allow Iran to keep exporting oil and for European banks to continue to operate.
Trump has said the United States would be reinstating the anti-Iran bans lifted under the JCPOA and also slapping the "highest level" of economic sanctions on Tehran, prompting anger among other parties to the Iran deal, which unanimously denounced Washington and vowed to stay committed to their side of the deal.
European firms, especially those from France and Germany, rushed to invest in Iran following the 2015 agreement, under which Tehran agreed to freeze its nuclear program in return for the repeal of punishing global sanctions.
"It is not the matter of Iran's nuclear deal, it is the matter of dignity of Europe because President Trump believes in unilateralism; he thinks he's master of the world, he's a business police of the world and he will make a decision and the other countries must obey him", Mr Mianji said.
More news: Terror is a family affair for ISIS-linked militant groups in Indonesia
He said the deal "is based on the balance of obligations" between Tehran and the opposite side, including the USA, and that after Washington's pullout "this balance is undermined", adding, "We should see how we can secure the interests of the Iranian people".
The commission members were "very well aware that there is no one magic option which can be applied", said a senior European Union official, who added that measures would take time to come into effect. In a statement Tuesday, Boris Johnson said the United Kingdom remains "fully committed to upholding" the deal, and is working with France and Germany to "explore the best way forward".
French diplomats said they also wanted to assess Iran's intentions in sticking to the deal, but also to see how open it was to serious talks on other Western concerns, including its ballistic missile programme and regional activities.
"We have no illusions about Iran's disruptive behavior but we think we can tackle those in other ways", Johnson said.
Iranian Foreign Minister Mohammad Javad Zarif met with his German, French and British counterparts, as well as Mogherini, following last week's decision by US President Donald Trump to re-impose sanctions on Iran and companies doing business there.
More news: White House Open to Sanctioning European Companies That Do Business With Iran
Another possibility raised by Le Maire is a European version of U.S. Treasury Department's Office of Foreign Assets Control (OFAC), which administers and enforces economic and trade sanctions.
European Union leaders at a summit in Sofia are expected to discuss measures that the bloc might take to shield European companies from renewed USA sanctions on Iran.
The EU, which with Germany, France, Britain, Russia, China and the United States signed the nuclear accord, does have some steps it can take to shield European business in Iran.
The EU's energy commissioner is also traveling this week to Iran to discuss strengthening European energy support to Iran.
German exports to Iran totalled almost €3bn (£2.6bn) in 2017, while French exports soared from €562m in 2015 to €1.5bn in 2017.
More news: Mariners' Robinson Cano suffers broken bone in hand on hit by pitch