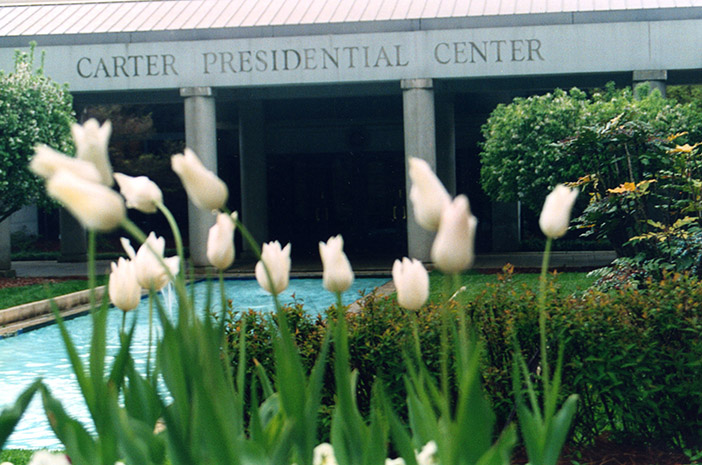 Speaking to +972 Magazine before the first day of protest in March, one of the "Great Return March" organizers, Hasan al-Kurd, explained that the plan was to set up camps between between 700-1000 meters from Israel's border fence, outside the Israeli army's unilaterally imposed buffer zone.
Later, he joined dozens of youth who were setting fire to tires to create a thick smokescreen to protect protesters from Israeli troops and provide cover for those seeking to cut through the fence. Fifty of them will make up the initial staff at the new embassy, including U.S. Ambassador David Friedman.
Though they were initially planned as non-violent demonstrations, the protests were co-opted by the Hamas terror group, which rules Gaza and whose leaders have said their goal is to erase the border and "liberate Palestine".
A second senior administration official emphasized that the violence along Israel's border by Gaza is chiefly being perpetuated by Hamas terrorists seeking to further inflame regional tensions.
More news: Local Canadians say the Golden Knights' fever has struck them
Israeli forces fired live ammunition and tear gas at Palestinian protesters on the border with Gaza for the seventh consecutive week.
The rallies will culminate on May 15 (next Tuesday), which will mark the 70th anniversary of Israel's establishment - an event Palestinians refer to as the "Nakba" or "The Catastrophe". Israel will not allow the destruction of infrastructure at the border, said the IDF spokesperson.
Pro-Palestinian activists set fires and hurled stones and bottles at Israeli Defense Forces near the Gaza border crossing Friday; setting the stage for a major showdown just days before the United States embassy officially opens in Jerusalem.
The protests peak on Fridays and are constructing to a climax on Could 15, the day Palestinians name the "Nakba" or "Disaster", marking the displacement of a whole lot of hundreds of Palestinians within the battle surrounding the creation of Israel in 1948.
More news: Meghan Markle waxwork unveiled at Madame Tussauds (close up pic inside)
Tensions were spiraling ahead of Monday, when the US will relocate its embassy from Tel Aviv to Jerusalem in a controversial move condemned by the Palestinians. Thousands of protesters gathered in the Indonesian capital's National Monument park, waving Palestinian flags and carrying banners - including one that read "Stop, Trump!"
Samir, a refugee whose grandfather originally came from Jaffa, which now lies 40 miles up the coast in Israel, rolled tyres towards the area close to the fence where he later burned them.
Sinwar was freed in a prisoner swap with Israel in 2011 and was elected as the movement's Gaza chief in 2017.
The Israeli and Egyptian governments enacted the blockade in 2007 after Islamic militant organizations overran the region.
More news: Sites selected for program aimed at expanding drone flights